FreedomFilmFest began in 2003 with the aim to create a much-needed platform for filmmakers and activists to showcase their films and advocate their causes to the Malaysian public. We were also imbued a strong desire to create an occasion to celebrate great films and filmmakers and to talk about films in an intimate, interactive, open atmosphere.
"Freedom Film Festival is a window for me to learn about Malaysia, while allowing Malaysian audience to understand happening in other countries through the films. It is not just a film festival, it is also a social movement to the people."
– Huang Hui-Chen,
Taiwanese activist & film maker
Now in the 18th year of adolescence, the FreedomFilmFest has grown over the years and together we have created a unique unique spectacle of the latest critically acclaimed and social impact films featuring talents from Malaysia and the world over. The Festival constantly draws inspiration  our mission to amplify voices from the margins of society, to shine a bright light on issues that we would rather sweep away and to take the initiative to  highlight the finest local and regional filmmakers in their goal to lift the veil and champion real human stories.
The Festival and the filmmaking community that have become  a part of this, have opened up conversations around films through discussion panels, workshops, masterclasses, and audience interactions to help us become a highly anticipated cultural event bringing together social activist circles and film going communities in Malaysia.
Here we wanted to hear the voices of all the people who have become a part of the Freedom Film Festival's storytelling community to share their experiences and what they have found t be most memorable about the Festival…
"A festival run with tremendous heart"
"The FreedomFilmFest is one of our new favourite film festivals in the world (and we have been to a lot of them! – 50 around the world with our latest film). It is a festival run with tremendous heart. We were deeply impressed – especially by the commitment and care from the organizing team. "
Petr Lom
Filmmaker of Burma Storybook
Image credit – humanfim.no
"Getting to know other human rights filmmakers"
"As far as I know, it is the only documentary festival in southeast that focuses on human right issues and it is a good opportunity for human rights filmmakers to screen their film(s). Most memorable moment aside from screening films, for me is getting to know other human rights filmmakers."
Bryan Kristoffer
Filmmaker
As a Southeast Asian storyteller, I found a home
"FreedomFilmFest to me represents a Malaysia that is ready for a creative society that champions progressive change through cinema. As a Southeast Asian storyteller, I found a home in the company of courageous artists and cultural activists who bring the conversation of seeking truth and cultural understanding to the next level. The festival is the bridge the region needs to shed light on important social realities and find heroes who can make real change possible."
Baby Ruth Villarama
Filmmaker of Sunday Beauty Queen
Image credit – @RuthVillarama
"A powerful platform for filmmakers to voice out different opinions. A public space to foster urban inclusion and to celebrate diversity."
Lau Kek Huat
Filmmaker of The Tree Remembers & FreedomFilmFest2020 Festival Juror
Image credit- Busan Film Festival
A wonderful festival to be part of
"FreedomFilmFest was a wonderful festival to be part of – especially for someone who, like myself, identifies more strongly as an activist than a filmmaker. FFF brought together a great community of people with a deep passion for social issues, and the technical skills to share them.
Having been involved in FreedomFilmFest as a filmmaker, a judge, a speaker, and a panel member, and having participated in various community events during the festival, it's difficult to choose the most memorable moment. Our film had one of its largest screenings to date, won an award, and went on to numerous other festival screenings as a result of FFF, and I was given the opportunity to meet net leading local activists. It was a fantastic week, and I was very glad to be part of it."
Ben Randall
Filmmaker of Sisters for Sale, Special Mention for Best Feature Documentary at FreedomFilmFest2019
Image credit – human earth.com
We are capable of far more than we ever imagined
"I had one profound moment after another but Freedom Talk 3: From Waste to Plate and the film Selfie With the Prime Minister, in particular, made me realize that we are capable of far more than we ever imagined if we put in the extra effort to figure out how to work around things, and that we are meant to connect with one another."
Ana Jonessy
Festival Organiser
Image credit – heyanajonessy.wordpress.com
And the secret police were there too…
"Arriving to KL and meeting staff and audience of the FFF I was filled with respect and joy. To run a festival is a lot of work, then showing films that create a necessary debate in every society is even stronger. And doing it over years. Amazing. For me as a filmmaker the very existence of a festival like this means that I got an audience. In KL a diverse one, from diplomats, journalists, members of parliament, activists, students, even the secret police.
I was happy to be connected with the bicycle activists of KL and they took me for a day long tour around your amazing city. Markets, water ways, communities. Coming to a city and meeting people, learning from their stories is something that made me richer leaving the city. With a longing of coming back. As soon as possible. "
Fredrik Gertten
Filmmaker of the award-winning film Push, the Best Feature Documentary FreedomFilmFest2019
Credit – @FredrikGertten
Warm discussion session from the audience
"FreedomFilmFest is a melting pot for expressions and thoughts for humanity. The most memorable moment was the warm discussion session with the audience and it was a memorable appreciation."
Manuel Alberto Maia
Filmmaker of Nokas – Best South East Asia Film at  FreedomFilmFest 2017
Image credit – goodpatch.org
Showing the desire for the just society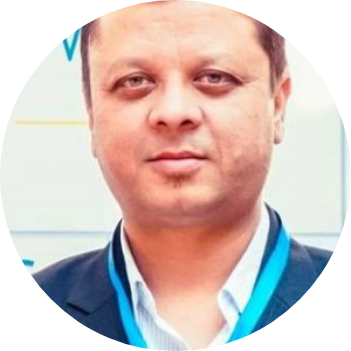 "Freedom Film Fest is a platform created to fight for independence via audio-visual tools and showing the desire for the just society. It was a great time being at the forum meant for promoting human rights and films. I got a good opportunity to share our organizational experience and situation of human rights in Nepal and interacting with the Nepali Migrant Workers in Malaysia was unforgettable."
Pandav Khatri
Festival Director, Nepal Human Rights International Film Festival
Image credit – NHRIIF
Giving a global voice to the women in our film
"It's an incredible opportunity to mingle with fellow film makers and people who have a genuine interest in human rights. It's really refreshing in a world that at times seems to be oblivious to the challenges faces by the less favoured among us. Most memorable moment was winning the best short documentary award, and being overwhelmed with the sense of having achieved something special by giving a global voice to the women in our film. "
Rares Micheal Ghilezan
Filmmaker, "Mother, Daughter, Sister"
Image credit – mystic journeybookstore.com
An eye-opening experience
"FFF is an excellent way to get updated on the current human rights situation in Southeast Asia and is always eye-opening experience that has continued to spur many of us to do more at home."
Tan Tee Seng
Festival Organiser
Image credit – @tanteeseng
Film festival with guts and how do Malaysians feel about their own homegrown film festival?
"FreedomFilmFest is probably one of the very few local film festivals with guts"
Al Jafree Md Yusop
Filmmaker/screenwriter and past Festival Juror
Image credit – @jafreeyusop
Challenges my own perception on the issues
"FreedomFilmFest is a conversation on pressing issues affecting our community through films. The Q and A sessions with filmmakers and the conversations that sparked from their films was very illuminating challenges my own perception on the issues they raised."
Jeremy Jecky
Filmmaker of Tei Kakah
Image credit – @JeremyJecky
Our need for both independent and creative storytelling
"FreedomFilmFest gives us the platform to spread awareness on issues that are usually under- represented by the mainstream media. It also satisfies our need for both independent and creative storytelling. The most memorable moment for me was actually to get to know those amazing people behind FreedomFilmFest happens, and of course, the opportunity to speak out about the sad reality of some students in Malaysia."
Walli Khalik
Filmmaker of Clocked Out
Image credit – @wallikhalik